How to Draw: Turning a Photo into an Illustration
I've been having a lot of fun doing photo anime style redraws and I've been sharing it online and noticed that others have really been enjoying seeing them too.
I decided to share how I go about turning a photo into an anime style illustration in hopes that this can help you join in on the fun of turning real life into cartoon!
There are four simple steps!
Find a photo you want to use as reference
Trace over said photo to get the proportion outline and the specific eye shape. Having this helps the photo to still look similar to the person while still looking like a cartoon, the eye shape is very important to achieve that!
Next use your transform tool and set it to free transform and stretch or widen the eyes. This part is key because again it's all in the eyes!
Final add whatever details you'd like with the hair and clothing and now you're all done!
If you would like for me to redraw a selfie of you or a photo of your loved one in this style feel free to message me on my Fiverr account or here on my website!
Also if you have any questions feel free to let me know!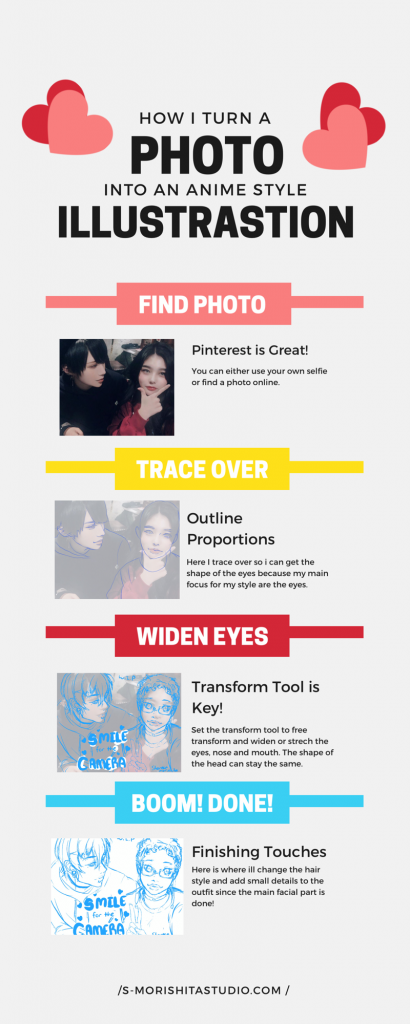 Before you go!
If you would like to keep up with more of my Comic memo tips or Comic updates then feel free to join my mailing list: (Link Here)